Hello, fellow crafters! Today I want to share with you my tag I made for this week's Crafty Gals Corner Challenges! This week the challenge is To "Die" For! And we have 2 amazing Sponsors! They are:
Prize: 3 Digital Images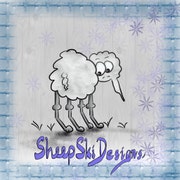 Prize: 3 Digital Images
Isn't she a cutie?? So for my dies, I used my Silhouette to cut out the tag, and my Big Shot to cut out the doily, the 2 mats behind the doily, and the little branches. I used colored markers to color my image in.
She was fairly simple to do, but I love the look of the tag! I sure hope that you will join us in our challenges this week! And thanks for stopping by!
Blessings, Jeanie Ellis - Scrapbookingmamaw