Hello once again, fellow crafters! It's time once again to announce that we have a new challenge going on over at
Crafty Gals Corner Challenges!
And for this bi-monthly challenge #160, we have 3 amazing sponsors!
Twinkle Lane Designs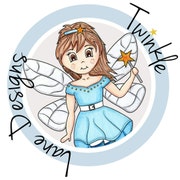 Prize: Two Digital Stamps & Two Digital Paper Packs
Digi Doodle Studios

Prize: 1 Digital Image
Mari's Digi's
Prize: 1 image used by the DT
For my card I used the
Tea Time
by Digi Doodle Studios. This is one adorable little digital! Here it is:
My little ladies there were colored using the Ohuhu markers. I'm still getting used to using markers instead of my Prismacolors. They will always be my "go to" coloring technique! I did the basic mounting on cardstock and added embellishments to "liven" up the card. And of course, it had to have some bling!
I hope you will join us in our challenge for this go 'round. Lots of prizes to be given!
Thank you so much for stopping by! As always,
Blessings!
Jeanie Ellis, Scrapbookingmamaw