Hello, fellow crafters! Today begins our 2nd Challenge of the New Year over at the
Crafty Gals Corner
-
ANYTHING GOES.
But before we go on, just a little reminder here: We are now an every 2 weeks challenge blog. You may post
up to
3 entries. For detail challenge rules, please click
HERE.
Now on to the fun part....Below is a list of our amazing sponsors for this challenge:
Pretty Grafik Design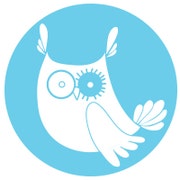 Prize: 1 Image Pack
Sparkle N Sprinkle
Prize: $15 Gift Certificate
Lacy Sunshine
Prize: 3 Digital Images
Odd Ball Stamps
Now I'd like to share with you my card as inspiration for you (hopefully!). Here it is:
Outside of Card
Card Opened
I cut out my wrap card using a setting from the library of my Silhouette. So much easier than cutting by hand, for sure! There are dies that can be used, but since I didn't have any like that, this was the way to go for me. I also cut out my image with the SIL and then colored her with a combination of color markers and Prismacolor pencils. The snowflake to the side of her was filled in with glossy accents and diamond glass glitter. I then added a piece of white cardstock to the inside of the card, placed the image on it, and lastly added washi tape to each side of her.
The last thing I did was to make a "belly band" for the outside of the card to simply hold the folds down in place better. I decorated it with a couple of rhinestones, a poinsettia, and washi tape. And she was done!
I hope you enjoyed this card! And please do stop by Crafty Gals and enter our challenges!
Blessings, Jeanie Ellis - Scrapbookingmamaw